Have a significant YouTube following that you want to turn into a business? Read our guide for some quick tips on turning your following into a real business.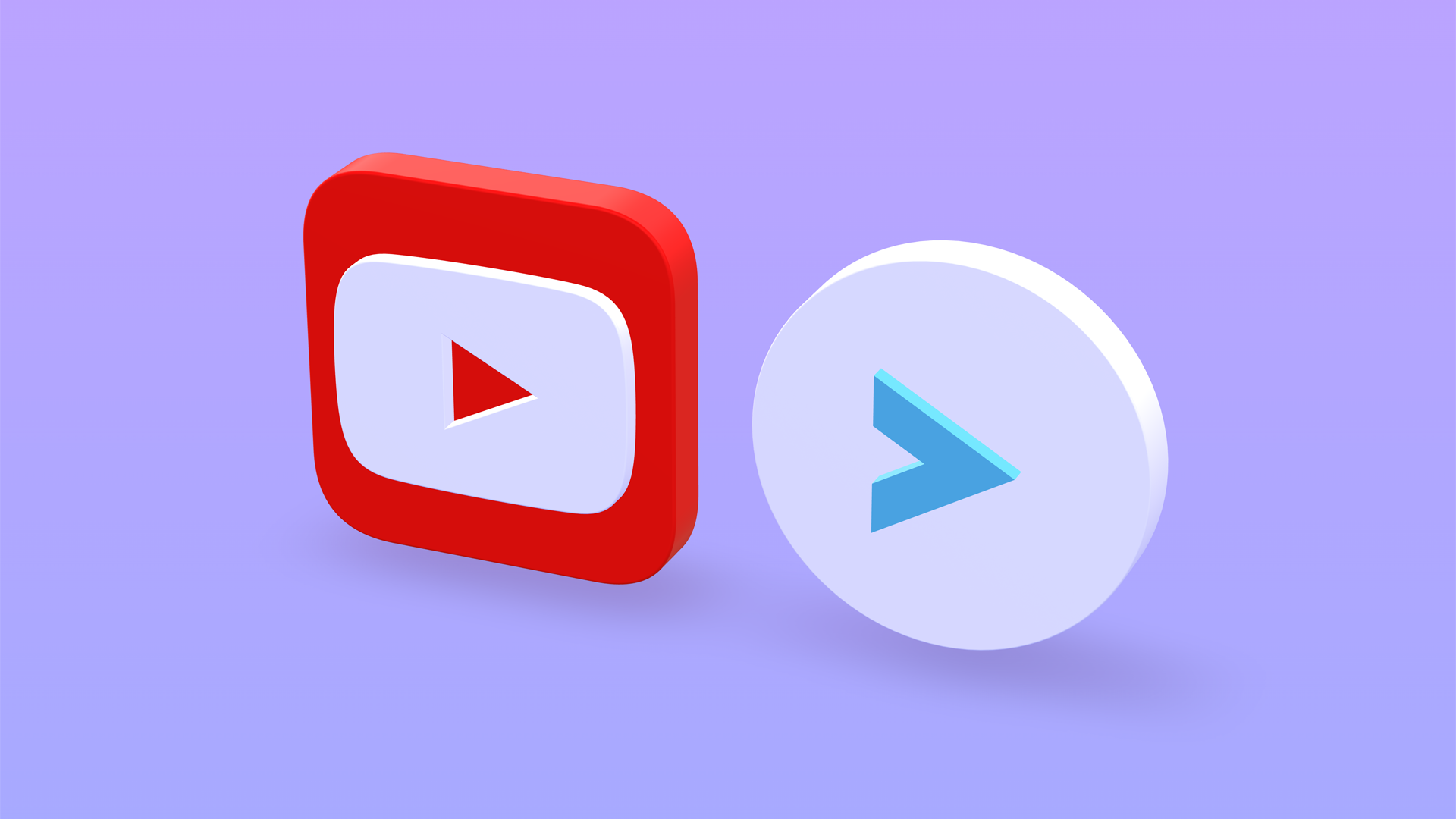 YouTube is one of the most popular video-sharing platforms online where creators can share their content with a large audience of viewers. These viewers can subscribe to a creator's channel if they enjoy the content so that they can be notified when they upload. 
Once a creator builds a substantial number of Youtube subscriptions, they have limitless opportunities to transform these subscribers into an actual business. While the thought of forming an entire business may seem intimidating, the process is a lot easier than you may think.
This audience of loyal subscribers already enjoys what you have to offer, you simply need to find a way to profit off of what you create and keep them engaged. Utreon provides the best of both worlds a recurring subscription and added discovery, so in this guide, we will go over converting your YouTube subscribers into paying customers. 
How to make a YouTube channel
Navigate to YouTube.com, then click "sign-in" located at the top right of the screen

Login using the Google Account that you want your Youtube connected to

Once back to the main page, go to the top right corner of the screen again, click your profile icon, and click "create a channel" from the drop-down menu

Choose if you would like to make this channel personal or a business account

Type in a channel name

Upload a profile picture (recommended)

Add a description for your channel (recommended)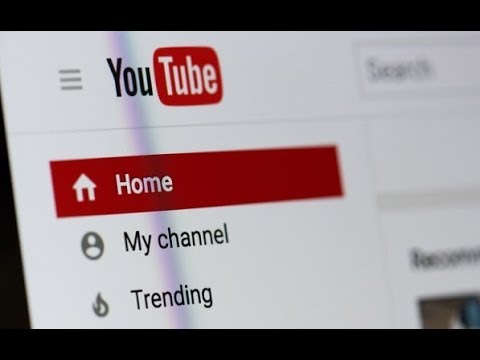 Quick tips for getting more subscribers on YouTube
Posting Consistently
Being a consistent uploader is essential for success on Youtube, it is harder for viewers to become engaged with your channel when they have no idea when your next upload will be. The best method is to commit to a set posting schedule so that everyone knows exactly when to tune in. The fastest growing YouTube channels like PewdiePie or MrBeast often post every week if not every day. 
There are plenty of viewers who enjoy the content you create but for whatever reason haven't subscribed yet. By consistently posting, it is more likely to keep them coming back and increase the odds they will subscribe. When viewers know exactly when your next post will be, your subscribers have time to get excited and create hype. 
Create thumbnails for all of your videos
Your YouTube videos are more likely to be clicked on when you have an eye-catching and interesting thumbnail. Custom thumbnails attract far more people than automatic thumbnails that are stills from the video. When creating a thumbnail, it is best to use bright noticeable colors, unique fonts, and unique pictures.
Reminding viewers to take action often
Although it may feel redundant after a while, remind your viewers to take action constantly. There are many people who may enjoy your content but simply forget to leave a like on your video or subscribe to your channel. 
Most YouTubers will begin their videos by asking viewers to like their video or subscribe to the channel if they like the content at the very beginning and again at the very end before signing off. Remembering to do this in every video that you upload, increases the likelihood that your viewers will subscribe to your channel and engage with your uploads. 
Interact with subscribers on YouTube
It is crucial that you take some time every so often to genuinely engage with your audience so that you can build a strong relationship with them. This can be replying to the comments, inviting your viewers to follow you on social media, or even hosting giveaways. 
Youtube growth service
These are professional services that creators can use to organically grow their channel and reach larger amounts of viewers. These services can do things like make Reddit/Instagram/Twitter posts promoting the channel on your behalf or automatically message potential viewers in a target audience. This growth service is not to buy subscribers YouTube channels often fail when subscribers are purchased as there is no further engagement.  
Establish your business
If you already had some sort of business before getting started on Youtube, this part is done. However, if your Youtube channel is what prompted you to start a business then you'll need to decide what type of business is best for the audience you have. For example, if you are a makeup artist, consider creating a beauty brand. Once you have gotten your business set up, make sure you have a website to link to your channel. 
However, this doesn't always mean you need to create an entire business, you could instead find a subscription platform to use where your members pay you a certain amount every month for premium access to your content. As an example, if you are an animator who has gained a YouTube following from uploading animations, you can offer exclusive content, early releases, or behind-the-scenes videos for a monthly fee. 
Use YouTube to promote your business
When promoting your business on your Youtube channel, your goal should be to get your subscribers on YouTube over to Utreon subscription platform. Make sure to leave the link on your channel and add it to the description of any video you upload promoting your business. It is also wise to leave the link on all of your social media profiles, in case any of your subscribers on Youtube somehow missed it, they can still find it on Instagram or Twitter. 
More tips to get more YouTube subscribers over to your business site:
Offer exclusive offers that subscribers can only access with the specific link your provide

Add a channel trailer to tell your subscribers what your all about.

Optimize your videos make sure the sound and video quality are top notch.

Use end screens to draw attention to the link

Make sure your business website is everywhere and easily accessible

Use multiple calls to action throughout the entire video

Include testimonials or reviews in the videos promoting your business
Converting YouTube subscribers into paying fans on your Utreon channel
Getting your subscribers over to visit your Utreon channel is only half the battle. Now that they are on your channel, you need to convert these subscribers into paying customers. Make sure you follow these useful tips in maximizing your Utreon channel.
Edit your subscription tiers with a unique value proposition. Here are a few ideas of benefits you could offer your fans:
Discord Access: In order to connect your Discord go to Channel Manager and then click on the "Subscriptions" tab, and click on "Connect Your Server". Follow the Discord prompts to complete the setup.

Early Access: Via the Channel Manager you can opt to give early access to videos to paid subscribers. To do so during the video upload portion click on the "visibility" field to activate the feature.

Wall Posts & Attachments: You can write posts and opt to give access to all or restrict them to a particular paid-for tier and also include file attachments. For instructions on how to write a post click here.

Giveaways/Raffles: You can set up give out a giveaway for goods/services for certain tiers. 

Digital Goods: You can encourage subscriptions by giving out goods/services such as scripts, video greetings, and signed pictures to your fans.
Lastly, the most important thing – making an announcement!
Add a call to action in the form of a social link to your YouTube banner and within your YouTube video descriptions

Add a message at end of each future video saying something like this: " This video wouldn't be possible without the financial support from fans like you. Support me by subscribing to my Utreon Channel in the link below."

Make an announcement on your video that you are accepting subscriptions on Utreon

Tell Youtube subscriber Let fans know that you've joined Utreon on Social media (e.g. Reddit, Twitter, Instagram..
Utreon is a Membership Platform built for you
We treat every creator as a partner and provide the support that matches that commitment and we value feedback.

We are your backend team: we take care of setting up your page, importing your content, and getting everything ready for you so your channel looks awesome!

Pay less in fees than Patreon and make more money! Check out creator rates.

We can wire funds virtually anywhere in the world and we do not charge fees!

A platform designed to give you the discovery you deserve and gain the support you need through monthly subscriptions.
Closing thoughts
YouTube is a fantastic platform for building up a loyal community of subscribers who are excited to support you in all that you do. Having a YouTube following is the perfect way to ensure traffic to your business if done correctly. 
Take the time to establish your business and develop a strategy and unique value propositions to engage your YouTube subscribers that will turn your YouTube viewers to subscribe to your Utreon channel. Remember to create offers so good that your subscribers cannot pass them up. By doing this you slowly build a community of customers who are more likely to return. We hope this guide has helped you to see how to get the most subscribers on Youtube possible and use those people as a way to drive traffic to your business.