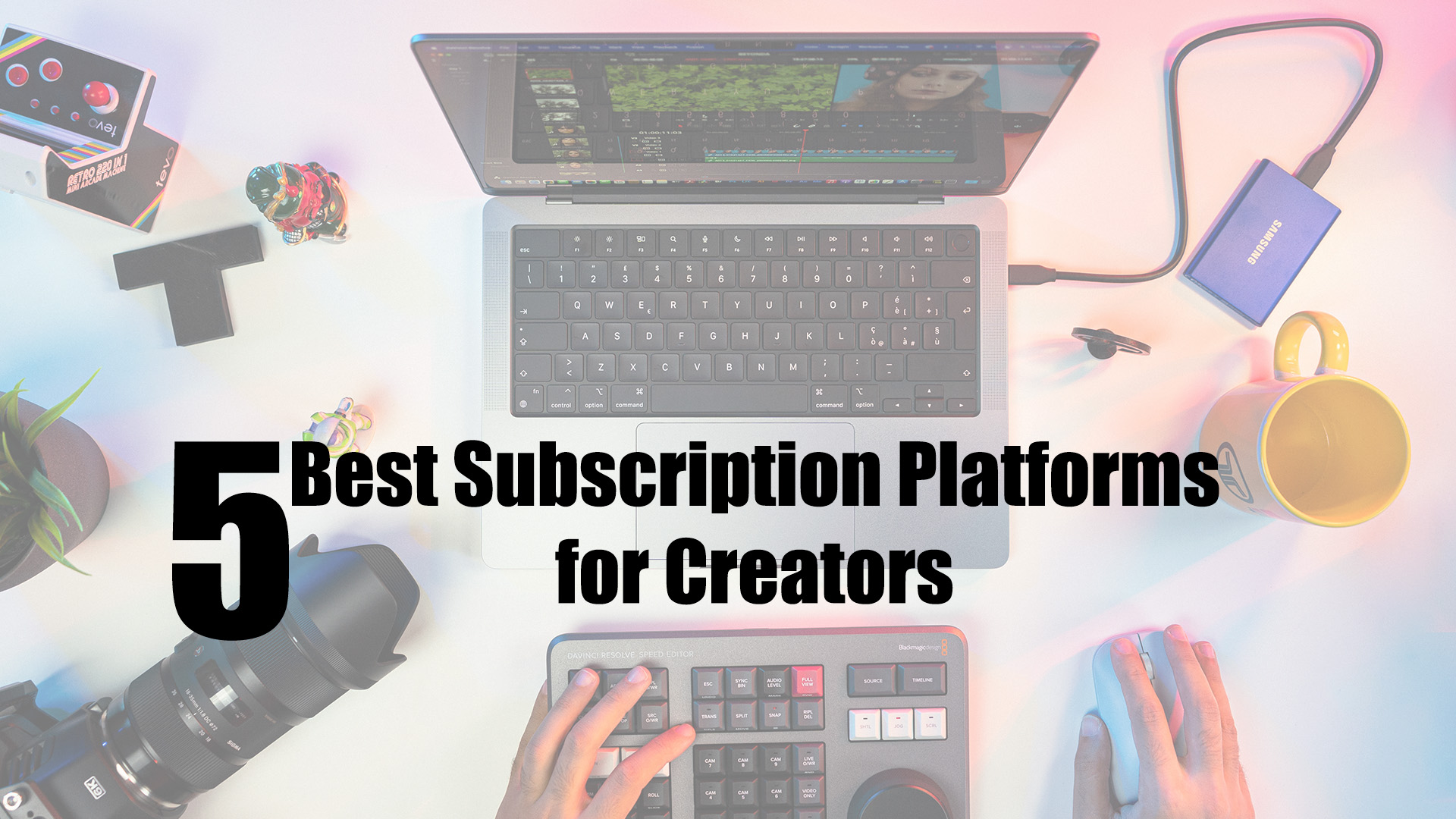 As a creator, your time is valuable. You have to create great content, manage a social media presence, and keep up with email and other correspondence. It can be hard to find the time to add one more thing to your plate – especially something that doesn't offer an immediate return on investment. That's where subscription platforms can come in handy. These platforms allow you to share your work with subscribers who are willing to pay a monthly or yearly fee for access to your exclusive content. Depending on your needs, there's likely a platform out there that fits you perfectly. Here are five of the best subscription platforms for creators.
Utreon
Utreon is a video-focused subscription platform that is a great option for YouTubers and video content creators alike. Unlike Utreon's competitors Patreon, or Buy me a Coffee that offers no discovery, relies entirely on creators to drive traffic and functions only as a subscription platform. Utreon distinguishes itself by offering the best of both worlds a combination of the features of a subscription platform coupled with the power of a video platform.
A video platform layered on top of a subscription platform gives YouTubers and video creators a few unique perks:
VIP Support: We treat every creator as a partner and provide the support that matches that commitment and we value feedback.

Lower Fees: Payless, make more money only 5% platform fee versus 8-12% on Patreon.

No Fee Deposits: We can wire/ACH funds virtually anywhere in the world and we do not charge fees!

Discovery: Benefit from the splash effect – subscribers to other channels subscribe to multiple channels in the same genre, which means you can benefit from other creators' reach!

A Neutral Platform: No politics. No business uncertainty. We will never block/delete your account for perfectly legal things like Patreon does.

Lifetime value (LTV): See LTV of a follower in practice this helps you understand and prioritize whom you should respond to first when they comment on your videos.

Videos into Podcasts: Create a show and your videos will automatically get converted into a podcast!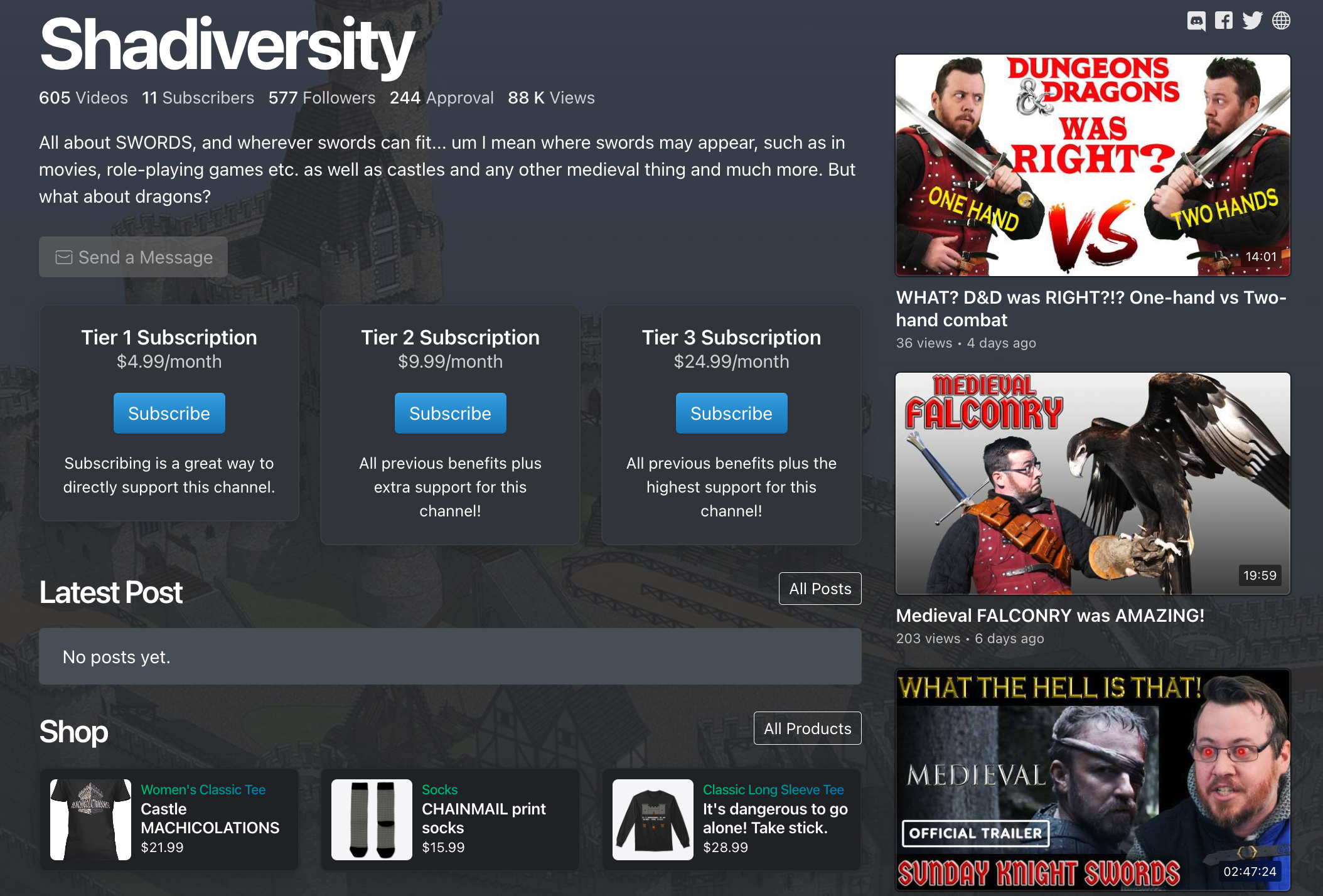 How do I get YouTube followers to support me on Utreon?
Reaching out to your YouTube community for the purpose of selling memberships doesn't have to be complicated and it's best to lay out a simple battle plan. Here are a few recommendations on how to get started:
Make an announcement video on your YouTube channel asking your subscribers to support you on Utreon and provide a sneak peek of the benefits they can expect.

Add Utreon to your YouTube social banner and reach out to your audiences on other social media outlets such as Twitter.

Add a Utreon link in your descriptions

At the end or start of each video reminds them that their support is crucial in being able to make these videos and remain independent and mention your Utreon channel.
Can you sell online courses on Utreon?
Content creators can sell a diverse array of digital products, a popular way to encourage and convert a YouTube follower into a paid subscriber is by providing an online course. Creators can set different paid membership tiers. Remember to keep refreshing new content with interesting and exclusive online courses that will deliver value to your customers.
Utreon FAQ.
How do I sign up to become a creator? Utreon requires creators to complete an application. All applications will be fairly evaluated based on merit. If you do not get accepted we encourage you to re-apply at a later point in time. Utreon's focus is on providing premium support to its creators and is therefore focusing on video creators with established communities. For more information see our help page on how to apply to become a creator.
Who is the platform best suited for? Video content creators with established communities are looking for a platform that focuses more on video creators.
Does Utreon charge a foreign transaction fee? All transactions are processed in US Dollars and therefore Utreon does not charge creators conversion fees. All payouts are paid in US Dollars to creators and will get auto-converted by the receiving bank in the creator's account currency.
Is Utreon completely free for creators? Utreon is free to use for creators and there are no upfront fees or sign-up costs. The platform charges a 5% platform fee plus payment processing fees.
Does Utreon offer live-streaming? You can live stream on Utreon – in order to gain access to a stream key you will need to make a request – for more information see our help page on requesting live-streaming access. Requests are evaluated on an individual case-by-case basis and priority will be given to active creators with established communities.
Can I multicast my streams? If you intend to broadcast 1 stream across multiple platforms, Utreon is not a good option. Live streaming is intended for exclusive content use only and is therefore reserved for channels intending to exclusively live-stream on Utreon only, have established communities, and have Utreon's subscribers.
Patreon
Patreon is a membership platform that provides business tools for creators to run a subscription content service. It allows artists and creators to build relationships and provide exclusive experiences to their subscribers, or "patrons."
Patreon takes a cut of each transaction, similar to how transaction fees are charged on other membership sites. In addition to charging transaction fees, Patreon also charges a membership fee for use of its platform.
Patreon charges a transaction fee of 5% and a processing fee of 2.9% + $0.30 per pledge. For membership sites, Patreon takes a 5% cut of all pledges made by members. There are no other hidden fees.
The membership fee is based on the amount of content that patrons access each month. Patreon has been criticized for its high fees, but it remains one of the most popular platforms for subscription-based content. Patreon's success lies in its ability to provide creators with a steady source of income and its wide range of features. For example, Patreon allows creators to offer tiers of content, set monthly limits, and give patrons early access to content.

Patreon is also flexible in how it collects payments, giving creators the option to charge per month, per post, or per project. This flexibility makes Patreon an attractive option for creators who want to release content on their own terms. Despite its high fees, Patreon is likely to remain the top platform for subscription-based content due to its popularity with creators and patrons alike.
Buy me a coffee
Buy me a coffee is a popular way for people to support the content they enjoy. By subscribing to a creator's page, fans can choose to pay a small amount each month, which goes towards supporting the creation of new content. Fans can tip as little as $3 and the recipient receives a notification that someone has purchased coffee for them.
However, Buy me a coffee is not without its drawbacks. For example, many creators complain about the high transaction fees charged by the platform. In addition, Buy me a coffee does not allow creators to sell access to membership sites or offer exclusive content to patrons.
Other than that Buy me a coffee is an excellent alternative to sites like Patreon, and it provides an easy way for people to show their appreciation for the content they enjoy in one click and without subscribing. Click here for a full comparison of the difference between Buy me a coffee and Patreon.
Ko-fi
Ko-fi is a service that allows people to make and receive recurring payments, with the option to cancel at any time. Ko-fi was founded in 2017 by two payment industry veterans, Jignesh Shah and Akhil Bansal. Ko-fi is headquartered in San Francisco, with offices in India and the United Kingdom. Ko-fi has raised $3 million from investors such as Accel Partners, Kleiner Perkins, and Index Ventures. Ko-fi is available in over 170 countries and supports over 50 currencies. Ko-fi charges a 2.9% + $0.30 fee per transaction. Ko-fi is used by a variety of businesses, including subscription services, software companies, and charities. Ko-fi offers a number of features to its users, including the ability to set up recurring payments, send invoices, and track payments. Ko-fi also offers a number of integrations with other platforms, such as Stripe, PayPal, and Shopify. Ko-fi has a Free plan and a Pro plan which costs $9 per month. The Pro plan includes features such as custom branding, recurring payments, and invoice tracking. Ko-fi also offers enterprise pricing for businesses that require additional features and support. Ko-fi is trusted by millions of people around the world and has been featured in The New York Times, Forbes, TechCrunch, and more.
Click here for a full comparison of the difference between Ko-fi vs Patreon.
SubscriberStar
Subscribestar is a platform that enables creators to receive recurring payments from their fans. It allows fans to pledge a certain amount of money per month or per post, and creators can set up their own subscription tiers with different benefits for each level. Subscribestar also has a built-in marketplace where creators can sell digital goods and services. Unlike other platforms, Subscribestar does not take a cut of creator earnings. This makes it an attractive option for creatives who are looking for an additional source of income. Subscribestar also has a strong focus on privacy and security, which is increasingly important in the age of data breaches and harassed content creators. As a result, Subscribestar is quickly becoming the go-to platform for creator monetization.
Click here for a full comparison of the difference between SubscribeStar vs Patreon.