The Owl House Season 3 Episode 3: Watching and Dreaming | Trailer REACTION
2
2m
Mar 24, 2023
---
My reaction and thoughts on the trailer for The Owl House Season 3 Episode 3: Watching and Dreaming.
Social Media Links: https://linktr.ee/jonberry555
Website: https://jonberry555.wixsite.com/jonberry555
Support on Patreon: https://www.patreon.com/jonberry555
My Store: https://jonberry555.creator-spring.com/
LEGAL DISCLAIMER
All Rights Reserved 'JonBerry555' Jonathan Berry

The use of any copyrighted work in this video is in accordance with the Fair Use Policies as outlined in Section 107 of the Copyright Act 1976 and Title 17 of the United States Code.

The Owl House [2020] Created by Dana Terrace. Starring the Voices of Sarah-Nicole Robles, Wendie Malick, Alex Hirsch, Tati Gabrielle, Issac Ryan Brown, Mae Whitman, Cissy Jones, Zeno Robinson, Matthew Rhys, Michaela Dietz, Elizabeth Grullon, and Fryda Wolff.  Disney Television Animation.

The content of this video is appropriate for all ages, however those under the age of 13 are advised to consult their parents before viewing as this video was made with teenagers and adults in mind.

Related Videos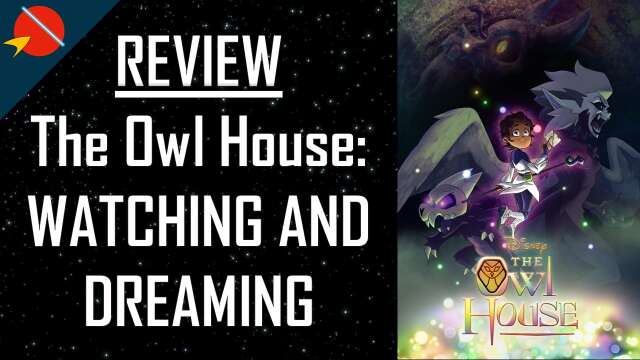 15:29
15:38
43:38
About JonBerry555
I'm JonBerry555, real name Jonathan, here on my channel I create weekly videos discussing, reviewing, and theorizing about my favorite fictional franchises: Star Wars, Disney, Pixar, Star Trek, The Owl House, and more. Star Wars is my primary focus.
---
Its been a week since the episode aired, and I have released my review of the episode, but in short: It was thrilling.